Last modified on October 2, 2023
CCAM Partnership Delegation on-board in Paris
3 October 2023
Upon the kind invitation of Françoise Guaspare and Île-de-France Mobilités (IDFM), the CCAM Partnership Delegation from 26-27 September toured the Paris region, experiencing CCAM services put in place.
The big highlight of the Study Trip was the autonomous full-size bus on line 393. Since 11 September 2023, and for the first time in France, IDFM and RATP Group have been trialling an autonomous bus carrying passengers on a regular public transport bus route. The trial aims to integrate automation into a high-frequency line over time and in phases to transform everyday mobility through buses. Such a trial will also expand RATP Group's expertise on issues related to automation, notably the inclusion of autonomous vehicles in a regular bus service.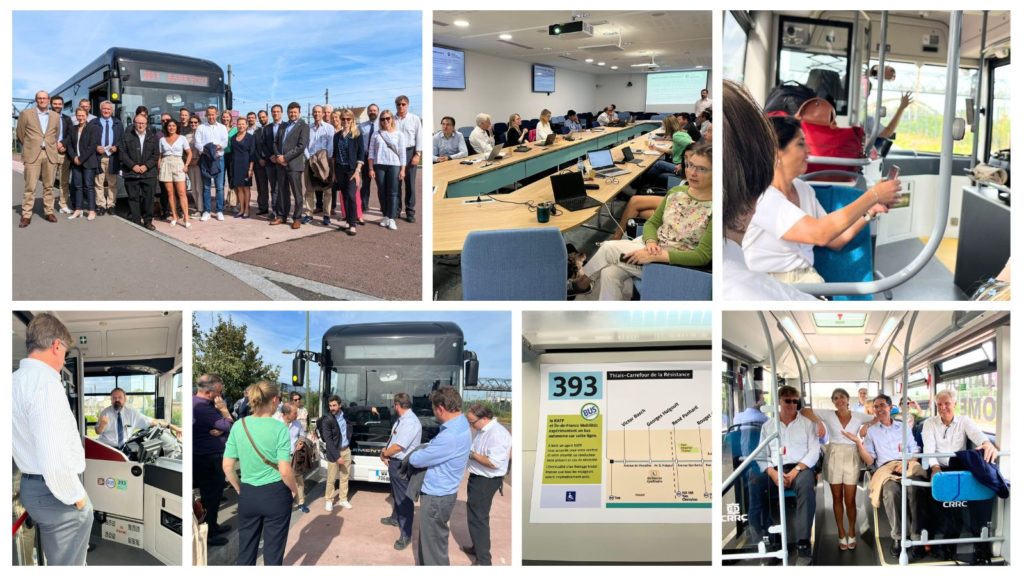 Later the same day, at the Valeo Créteil Tech Center, the Delegation had the chance to see, among others, the latest Lidar technology, the Driving Monitoring System, the smart last-mile delivery vehicle, and the panorama XR, which allows you to share the image of the vehicle surroundings live with your close ones.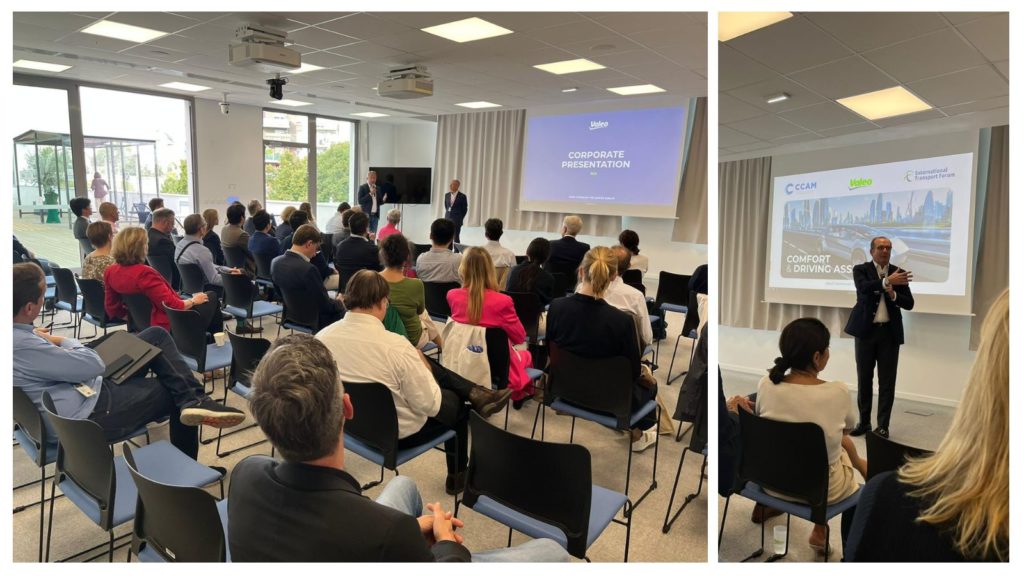 The second day started in Versailles, where VEDECOM and the Université Gustave Eiffel showcased their CCAM-related projects and activities. The Partnership Delegates had an opportunity to see their test vehicles and advanced simulators.
Finally, in Velizy, participants could use the on-demand mobility service with MILLA's autonomous shuttle. MILLA shuttles are specifically designed to meet the market's needs and provide the next generation of CAVs to transport people and goods in the public and private sectors.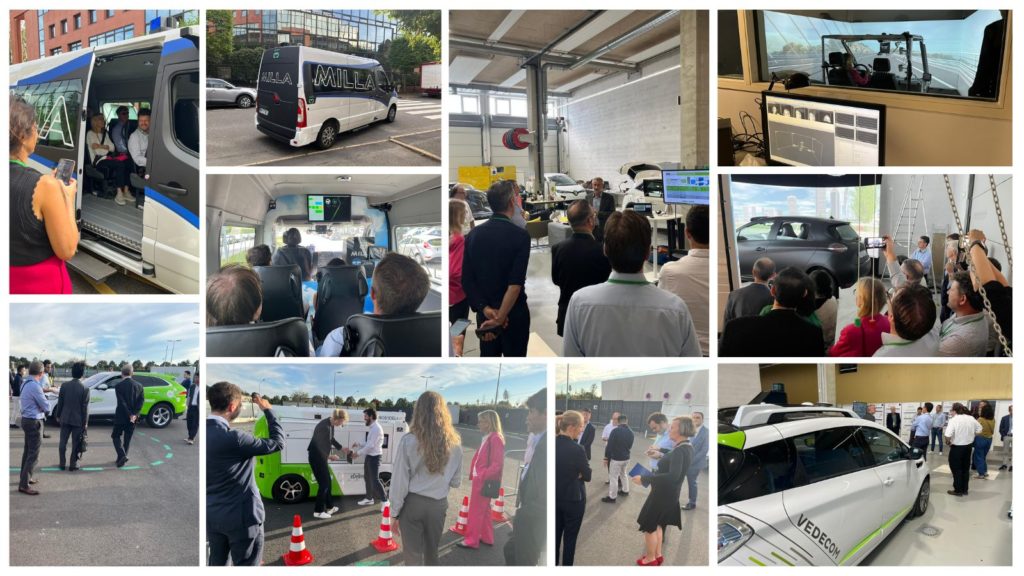 Furthermore, on September 28th, a smaller contingent of the CCAM Partnership Delegation visited the aerospace firm, ArianeGroup – Site des Mureaux, where the campus shuttle "EasyMile" operates. This autonomous shuttle, part of the Horizon2020 project SHOW, runs without an onboard operator and serves as a pilot site for the project. Employees actively utilise it for daily commutes between various buildings on campus.
After experiencing the autonomous services in real life and with much inspiration, the Delegates took advantage of the meeting to discuss strategic topics for the CCAM Partnership, with particular attention given to the "Why" the CCAM technologies should be developed and how they benefit end-users. The need for benchmarking was also addressed, and so was the shift in CCAM from fragmented experimentations into long-term services, serving the end-user needs. Participants emphasised the value of study trips like this one, which provide the opportunity to explore in-depth the significant use cases of CCAM, such as the one concerning public transportation, and gain insights into the current state-of-the-art advancements in the field.
This article was originally published on CCAM. The original blog post can be found here.